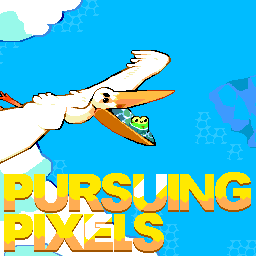 Welcome back to Pursuing Pixels.  We're shorthanded once again this week, but we're back as always to talk about some video games!
Kevin & Randall get things started with a deep dive into the recently released Cyber Shadow, from Mechanical Head & Yacht Club Games.  With Yacht Club putting their stamp on this release, you know it's gushing with all sorts of 8-bit retro goodness—and you know we aren't complaining about that!
Kevin takes a few minutes to highlight a couple of indie arcade games that he recently picked up on Nintendo Switch, including another recently released title, Project Starship X, along with another game that we've briefly mentioned on the podcast before, Singled Out from Matt Glanville.
DJ & Kevin close things out with a discussion on Exit the Gungeon, which is Dodge Roll's follow-up to Enter the Gungeon.  Though it doesn't quite stack up to its predecessor in our opinion, we're both pretty into this sequel of sorts—and of course, DJ already beat it...seven freaking times?!?!?
Timestamps:
Cyber Shadow  -  00:03:05
Singled Out  -  00:24:28
Project Starship X  -  00:27:49
Exit the Gungeon  -  00:30:55
Thanks so much for taking the time to listen!  If you'd like to find us elsewhere on the internet, you can find us at:
Come and join us on our Discord